Empowering Confident Diagnosis

The LOGIQ E10 uses advanced tools, and enhanced workflow capabilities to enable you to scan, diagnose, and treat a wide range of patients across a broad spectrum of conditions. The next-generation system is leading the digital transformation in ultrasound empowering you to make a difference in the lives of your patients, from head to toe, no matter their age or body habitus.
Ovarian Mass 3D Render with HDlive™, RIC5-9-D

Carotid B-Flow™, L2-9-D

Liver Biopsy with five-angle Verza** needle guide

Dual Color Flow Jets, M5Sc-D

Dual Image CF Pancreas, C1-6-D

Breast Cysts, ML6-15-D

Neonatal Spine, L8-18i-D

Liver Shear Wave Elastography, C1-6-D

Benign Breast Mass with Multiple Calcifications, ML6-15-D

Alax CF Mitral and Aortic Valves, M5Sc-D

Apical 4CH CF Tricuspid Valve, M5Sc-D

Color Through Pulmonic Valve, M5Sc-D
At GE Healthcare, we're using AI algorithms, powered by Edison™ to create advanced applications that can be active participants in delivering care.

From computer-aided diagnosis to virtual assistants, AI is proving to be a powerful tool to improve the quality, efficiency, and cost of healthcare.

Our goal is highly-assisted ultrasound, transforming the ultrasound system into an Intelligent Digital Assistant to help healthcare providers make clinical decisions quickly and confidently.
A to A Digital Platform
Ultrasound's advantages as a real-time, low-cost, non-ionizing, portable imaging modality has led to wide-scale global adoption. While this growth has many benefits for patients and the health system, it can be a stress to ultrasound users and departments that are solving a wider range of clinical problems and managing increased volume while also working to improve patient satisfaction.
To help care providers with these demands, GE Healthcare Ultrasound has designed A to A, a new AI-based digital platform that is aware of and interacts with the digital ecosystem around it to provide the next level of assistance for users. The goal of the platform is to assist the user, delivering the right tool at the right time, anticipating what the operator needs, and helping to ensure no detail is missed.
Our A to A digital platform consists of three key areas, each delivering new and distinctive features that are benefiting clinicians and their patients today.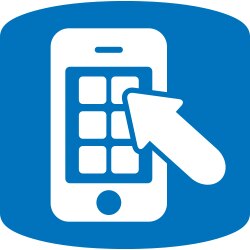 App Assistant leverages awareness of the digital world around the system, including smart devices and cloud technology, to realize new ways to assist the user.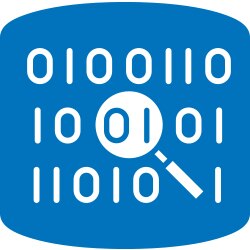 Analytics Assistant leverages data generated each time the user interacts with the system, providing a new level of awareness while the analysis of this data can potentially assist departmental workflow.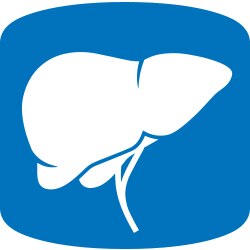 Anatomical Assistant enables the ultrasound machine to be aware of what is being scanned in order to provide anatomical-based assistance to the user.
Empowering Concise Workflow
Remote Control

This application allows the LOGIQ E10 system to be operated remotely to enable concise workflow and ergonomics. Especially useful in interventional procedures, it helps improve efficiency and patient experience.

Photo Assistant

Our new application for Android** devices enables clinicians to photograph relevant anatomy – such as ulcerations, redness, or swelling – during a study. This visual can be included with the clinical images in the patient study to provide valuable context for diagnostic and treatment decisions.

Scan Assistant

Provides customizable automation to assist users at each step of an ultrasound exam, helping to reduce keystrokes and exam times.

Compare Assistant

Enables clinicians to easily import a patient's prior ultrasound study and view it alongside a current image in real time via a split screen on the monitor.
Empowering Comprehensive Tools
2D Shear Wave Elastography

Enhances the clinician's ability for quantitative assessment of tissue elasticity.

Contrast Enhanced Ultrasound

Helps clinicians clearly visualize tissue structure and lesion vascularity for confidence in lesion detection and characterization.

3D GPS/Fusion Imaging

This technology assists the guidance of first needle placement so it may not be necessary to reposition the ablation probe to achieve clean margins, potentially reducing exam time and stress.

B-Flow™ Imaging

Provides direct, real-time visualization of blood flow echoes.
** Verza is a trademark of CIVCO Medical Solutions.
**Android is a trademark of Google LLC.
Windows is a registered trademark of Microsoft Corporation.
Koios DS is a trademark of Koios Medical.
BI-RADS is a registered trademark of the Americian College of Radiology.
LOGIQ, B-Flow, cSound, Edison, HDlive, and XDclear are trademarks of The General Electric Company.