Benefits
Every Patient becomes the point of care

We designed our digital mobile X-ray system, Optima XR240amx, with these complex care areas in mind. Its high resolution 100 micron digital detectors, FlashPad HD, enable you to see fine details with exceptional contrast.

Technology that adapts to the environment you need it in

Optima XR240amx includes two different detector sizes. They are thin, light and can be used with your surgical table to quickly get the image you need. In most cases, you can slide the 14-inch by 17-inch detector directly in the surgical table or position with accessory positioners. Its unique adaptive wireless technology enables automatic channel switching to improve image transfer and avoid wireless interference with other surgical equipment on the hospital network.

Optima XR240amx - Elevating the way you work with quick workflow solutions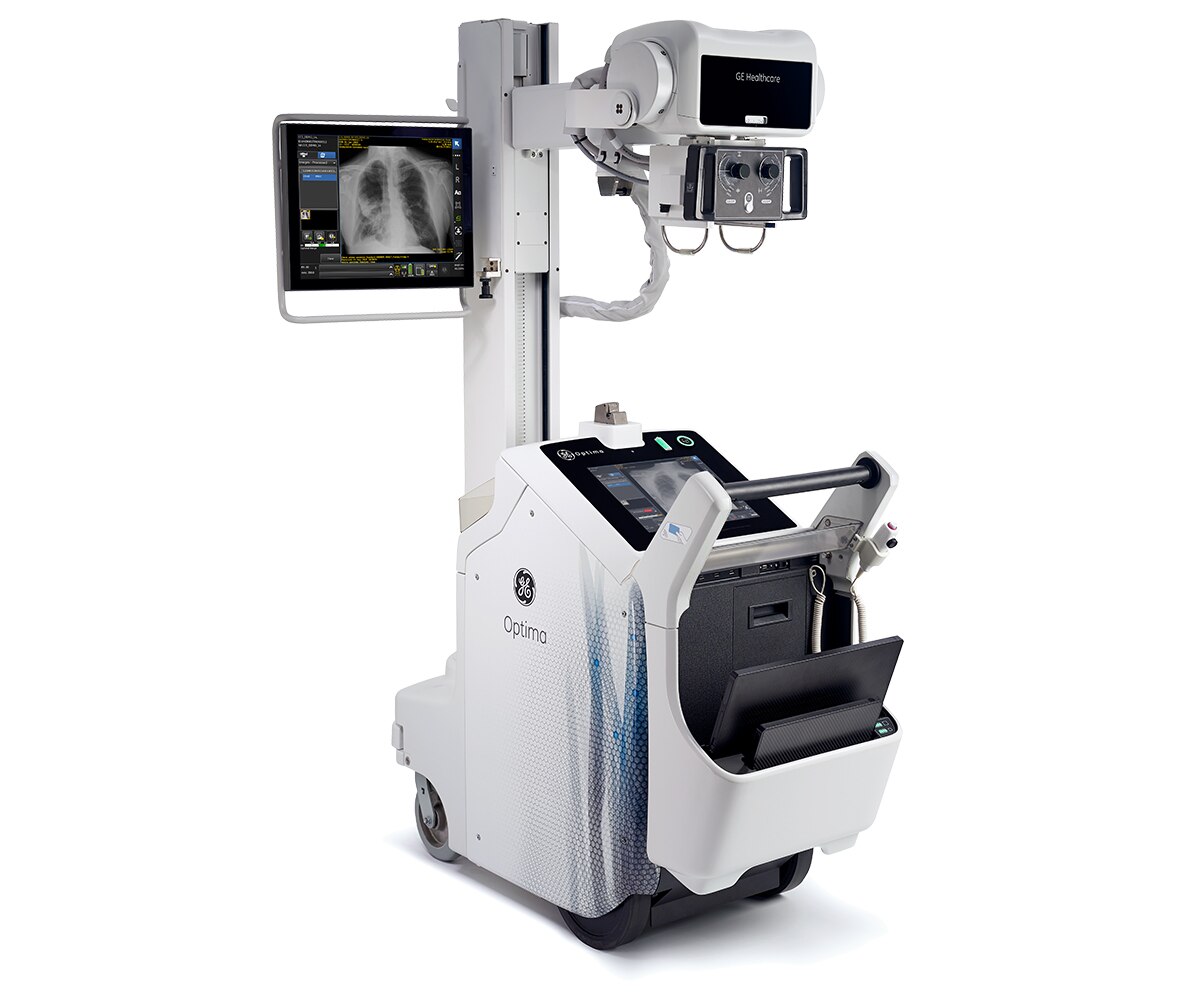 Get the Diagnostic clarity you need from that first X-ray
Up to 40% improvement in detectability of fine structures²

Extraordinary anatomical detail at low dose in every X-ray image

Consistent brightness and contrast

Quadruple your resolution

Exceptional dose efficiency for your tiniest patients (and the large ones too)

Excellent handling of metal implants
QuickEnhance: Point of care imaging solutions at your fingertips
Optima XR240amx Image Gallery
Data isn't just about looking backwards. It helps you plan the future.
X-ray Quality Application featuring Repeat Reject Analytics.

iCenter asset management software platform
X-ray service and support

Insite™ remote connectivity
1. 510(k) pending at FDA. Not available for sale in the United States
2. Source:
GE Healthcare whitepaper: High resolution for improved visualization.
November 2017 Baker et al., 2013 ; Rosso et al., 2002; Kumar et al., 2003 ; Roll et al., 2012