A new frontier in digital X-ray image quality. Effortless precision.
Get the diagnostic clarity you need from that first X-ray
$name
Extraordinary anatomical detail at low dose in every X-ray image.

Helix™ advanced image processing algorithms harness the full high-resolution power and exceptional dose efficiency of FlashPad HD detectors to deliver outstanding clarity and extraordinary anatomical detail where it matters most.

Up to 40% improvement in detectability of fine structures1

The power of Helix™ advanced image processing coupled with FlashPad HD improves small detail detectability by up to 40%1 thanks to ultra-high resolution and enhanced noise control.
$name
Consistent brightness and contrast

Helix delivers consistent brightness and contrast across variations in dose exposure with Smart Windowing and enhanced Contrast Restoration.

Quadruple your resolution

The FlashPad HD detectors pack four times more pixels per area for sharp X-ray images, plus they capture extraordinary anatomical detail at low dose. Available in 10 in x 12 in & 14 in x 17 standard cassette sizes.
$name
Exceptional dose efficiency for your tiniest patients (and the large ones too)

The ultra-high dose efficiency helps enhance diagnostic imaging quality at low dose for all patient types.

Excellent handling of metal implants

Clear bone-metal interface without halo artifact.
Improving Patient Experience and Workflow. AutoRAD Comprehensive Workflow Automation Suite.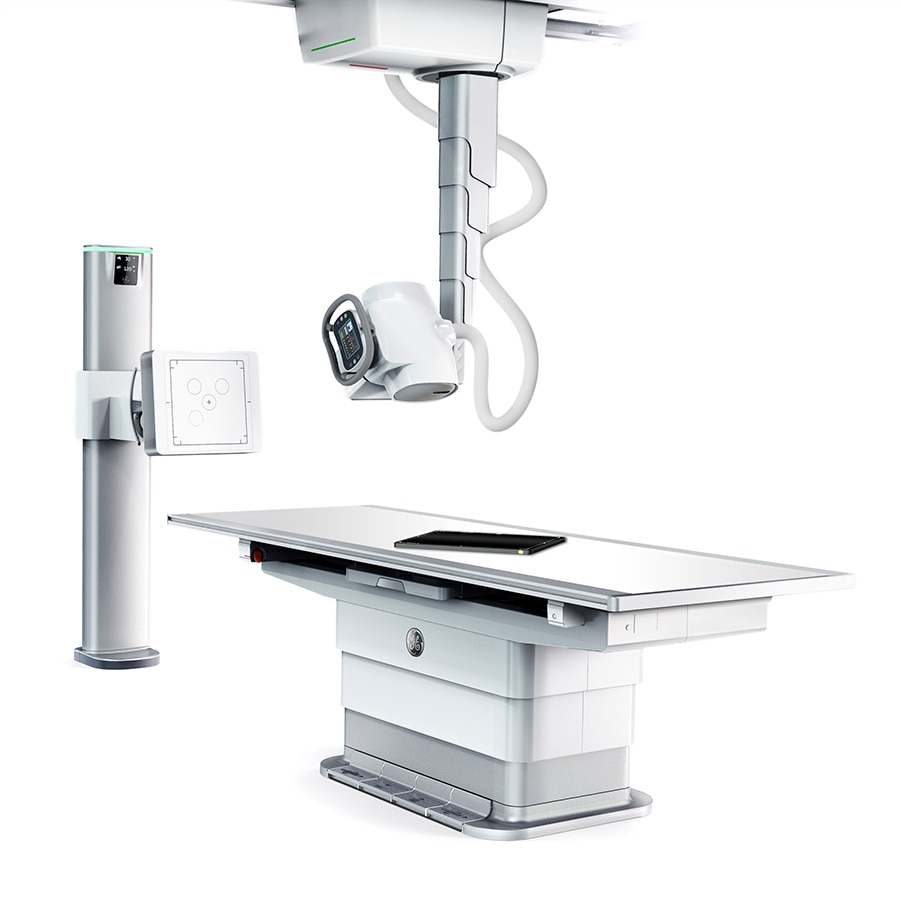 Your patient's safety, comfort and dignity in mind.
Extensive Patient Safety Features
Data isn't just about looking backwards. It helps you plan the future.
iCenter asset management software platform
X-ray service and support

Insite™ remote connectivity
1. Source: GE whitepaper : High resolution for improved visualization (DOC2045904)
2. "A paediatric X-ray exposurechart"; Stephen P Knight; Journal of Medical Radiation Sciences, 2014
3. Table weight limit: 400kg/882 lb static and 320kg/705 lb dynamic (elevating)
4. Service and education offers may vary by country, check with your local representative