Performing more than four billion procedures annually[1], radiology staff and medical imaging play a vital role in many patient care journeys. In fact, more than 80 percent of all hospital and health system visits include at least one imaging exam per patient.[2] As demand for imaging services continues to rise, health systems are also dealing with physician and staff shortages, limited resources and complex funding challenges—leaving radiology staff stressed and emotionally exhausted.
Innovations in imaging technology hardware and software have propelled clinicians' abilities to diagnose diseases with less dependence on invasive biopsies and exploratory surgeries[3]—but these same innovations have led to a tremendous increase in workload for the radiology department. For example, one outcome of newer, high-quality medical imaging equipment is the creation of hundreds of images per exam. While more images are excellent for more accurate diagnoses, reading them requires more from the radiologist. Between the need to compare images with previous studies for a comprehensive evaluation and to assess progression or improvement in follow-up cases, the keen skillset of the radiologist is often pushed to the limit.
Consequently, there has been an increase in demand not only for additional staff in the radiology department to perform high-quality patient care but also for workflow improvements that can reduce stress and burnout—which is on the rise throughout the healthcare industry.[4]
"We've prioritized our focus on helping radiology become more efficient," said Rehka Ranganathan, Senior Vice President and General Manager, Imaging Solutions at GE Healthcare. "We're rethinking the workflow experience to make it more intuitive and approachable—adding artificial intelligence where it can have the most impact and saving radiologists and technologists time by enabling faster scanning, image consistency, reduced need for retakes and optimized clinical decision support tools."
Optimizing imaging workflows and alleviating time demands
Artificial intelligence (AI) in radiology is growing, with an emphasis on applications that support improved image acquisition, reading, triage and clinical decision making. Because so many medical imaging exams have complex scanning protocols and require involved processing, the volume of medical imaging data has grown exponentially with advances in imaging technology.[5] A radiologist in today's healthcare environment can read anywhere from 20–100 scans per day—with each scan potentially containing hundreds or even thousands of images.[6]
AI-based tools alleviate time demands on radiology workflows, provide better standardization and allow radiologists to harness the right data at the right time to inform their diagnoses with speed and accuracy. Using AI algorithms to facilitate image acquisition for technologists or to automate segmentation of areas of interest for radiologists, for example, allows for more efficiency within the radiology department. Other benefits of AI and automation also include reducing exam setup time, standardizing protocols, ease of patient positioning and increasing image consistency.
Across clinical specialties and imaging systems, the availability and adoption of AI applications are quickly growing. The impacts are evident in workflow improvements, as well as improvements in triage, diagnostics and patient management. AI-based tools are becoming a necessity to alleviate the time demands on radiology workflows, as well as provide clinical decision support to reading physicians. Taking the time to develop the AI tools that serve the needs of clinicians is a key factor in addressing staffing and burnout challenges in radiology.
Innovations in X-ray, for example, are currently helping to automate some manual tasks for radiology technologists and are helping to provide reading physicians with clinical decision support. To help prioritize critical cases, X-ray AI algorithms are being used to detect and flag subtle or complex patterns of potentially life-threatening conditions such as Pneumothorax within X-ray images, thereby prioritizing the most critical cases for reading physicians.
"Seconds and minutes matter when dealing with a collapsed lung or assessing endotracheal tube positioning in a critically ill patient," explains Dr. Amit Gupta, Modality Director of Diagnostic Radiography at University Hospital Cleveland Medical Center and Assistant Professor of Radiology at Case Western Reserve University in Cleveland, Ohio.
"In several COVID-19 patient cases, the pneumothorax AI algorithm has proved prophetic—accurately identifying pneumothoraxes/barotrauma in intubated COVID-19 patients, flagging them to radiologist and radiology residents, and enabling expedited patient treatment. Altogether, this technology is a game-changer, helping us operate more efficiently as a practice, without compromising diagnostic precision."
Ease radiology burnout with digital and AI tools
AI tools are being implemented across imaging, such as magnetic resonance imaging (MRI) deep-learning trained reconstruction algorithm, which produces sharper images through leveraging all of the raw MRI acquisition data. These powerful improvements allow for improved image quality and ease the training burden on technologists with standardized image protocols, while supporting a better patient experience with shorter exam times by automating many of the measurements that radiologists need to diagnose disease.
The continued development and use of rapidly advancing technology and AI tools enable radiology to double down on efforts to increase efficiency, improve workflow and ease the burden on radiology staff. Leveraging advanced technologies and AI to bolster connectivity between devices streamlines the workflow, reducing steps and saving valuable time.
Using these tools to increase resiliency and agility can reduce the need to backfill staff shortages. AI tools continue to advance and leverage the right clinical data at the right time in the patient's pathway. Additionally, they can help provide clinical decision support across clinical applications to further improve the accuracy and consistency in medical imaging, continuing to positively impact patient outcomes.
Automating operations to reduce radiology stress
Radiology administrators closely monitor methods that improve the workflow in their department,[7] and have identified efficiency improvements as a top priority.[8] Industry partners like GE Healthcare are continuously working to bring new ways to optimize clinical operations and mitigate stressful workloads. With advanced technologies in imaging that are adaptable and sustainable, radiology staff can benefit from new workflow solutions that automate tasks and eliminate clicks to enable faster interpretation of images to help relieve some of their workload burdens.
Having visibility to imaging department analytics can optimize productivity in radiology operations, including:
Equipment utilization insights
Scheduled service and maintenance of equipment
Standardization of protocols across the department for improved consistency
Subscription services to upgrade software to access the latest imaging applications and reconstruction capabilities
Additionally, the digital assistance driven by AI applications in radiology can optimize imaging operations. Real-time healthcare applications can optimize productivity and operational efficiencies not only within the four walls of the department but also in remote scenarios.
"Optimizing imaging operations is the number one challenge of our customers," explained Ranganathan. "It's imperative that we are supporting our customers with innovations and new tools that enable remote collaboration, and protocol standardization, for example. Some of the customers currently using these tools are reporting productivity improvements of at least 20 percent."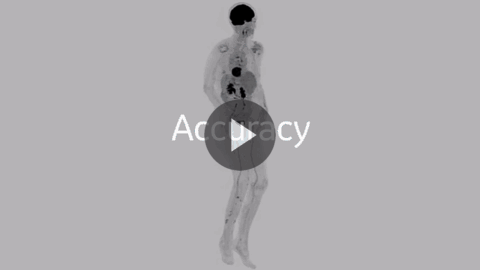 Designing ergonomic equipment to relieve fatigue and injury
Occupational health and safety are top of mind for hospitals and health systems, as thoughtful workplace ergonomics can have an impact on increasing productivity, efficiency and job satisfaction.[9] Ergonomics in radiology specifically aims to ensure that working conditions are optimized to avoid injury and fatigue.[10]
Eliminating work-related injury and fatigue are also priorities for imaging equipment manufacturers. Ergonomically mindful solutions focused on improving usability, AI tools and thoughtful design features can help alleviate some of the physical stress and strain associated with imaging acquisitions—as most diagnostic examinations require positioning patients or equipment.
Eighty-five percent of X-ray technologists surveyed in a 2018 study reported lifting, transferring or moving heavy objects 5–10 times in an 8-hour shift.[11] According to The Journal of Diagnostic Medical Sonography, studies also show that between 67–83 percent of X-ray technologists report suffering from pain or discomfort while performing work-related tasks.[12] Therefore, prioritized focus areas for the most recent innovations in mobile X-ray were advancing imaging technology and improving the imaging system's ergonomics to reduce the stress and strain on technicians and radiologists.
Portable X-ray systems are an essential imaging resource that can easily reach patients in the Emergency Department (ED), operating room or any in-patient area. However, they have traditionally created stress and strain for the technologist who needs to position detectors and patients for each image. Effective imaging equipment is evolving to be more efficient and is expected to generate clinically consistent imaging.
One of the newest mobile X-ray systems in the industry has been uniquely designed to facilitate ease of use, help reduce imaging errors and address areas of technologist and radiologist stress and strain; the system is also focused on patient comfort during exam setup and acquisition. The need for user-experience-focused innovation continues to be a necessary component of medical imaging equipment design—radiology staff burnout depends on it.
Supporting sustainable solutions to reduce radiology burnout
Innovative solutions designed by industry leaders have the power to both improve the quality of diagnostic imaging and reduce the level of burnout in radiology staff. The widespread utilization of advanced imaging technologies, thoughtful ergonomic design and AI tools are supporting efforts not only to improve patient care but to also manage the well-being of radiology staff more efficiently.
Healthcare experts believe that the deployment of AI-based workflow solutions in radiology will increase by 2–3 times in 2022, vastly improving workflow efficiency, increasing clinical confidence and reducing radiologist burnout levels.[13]
Continued collaborative efforts by radiology staff with industry leaders can potentially improve productivity and reduce burnout and injury in radiologic professionals while creating highly intuitive, ergonomically designed equipment that supports occupational safety, the emotional well-being of clinical staff and, most importantly, high-quality patient care.
Explore GE Healthcare's Imaging products and solutions to reduce radiology burnout.
DISCLAIMER
Not all products or features are available in all geographies. Please check with your local GE Healthcare representative for availability in your country or region.
REFERENCES
---
[1] 2019 Global Imaging Outlook Report, IMV, https://imvinfo.com/
[2] Smith-Bindman R, Miglioretti DL, Johnson E, et al. Use of diagnostic imaging studies and associated radiation exposure for patients enrolled in large integrated health care systems, 1996-2010. JAMA. 2012;307(22):2400-2409.
[3] Bercovich E, Javitt MC. Medical Imaging: From Roentgen to the Digital Revolution, and Beyond. Rambam Maimonides Med J. 2018;9(4):e0034. Published 2018 Oct 4. doi:10.5041/RMMJ.10355
[4] https://catalinaimaging.com/radiologist-burnout/
[5] Tang X. The role of artificial intelligence in medical imaging research. BJR Open. 2019;2(1):20190031. Published 2019 Nov 28. doi:10.1259/bjro.20190031
[6] https://www.npr.org/sections/alltechconsidered/2017/09/04/547882005/scanning-the-future-radiologists-see-their-jobs-at-risk
[7] Mohan C SM. Ergonomics in radiology - Time to revisit. Indian J Radiol Imaging. 2018;28(3):271-272. doi:10.4103/ijri.IJRI_358_18
[8] The IMV 2019 Global Imaging Market Outlook Report
[9] https://www.clinicalradiologyonline.net/article/S0009-9260(08)00336-X/fulltext
[10] https://www.clinicalradiologyonline.net/article/S0009-9260(08)00336-X/fulltext
[11] Elshami W, Abuzaid M, Ateeq E, Al Fozan S, Bensahraoui N, Zira D. Prevalence of repetitive stress injuries among radiologic technologists. Am J Diag Imaging. 2018;3(1):12–17.
[12] https://journals.sagepub.com/doi/pdf/10.1177/8756479315580020
[13] Global Medical Imaging and Informatics Outlook 2022, Frost and Sullivan.