At work for a healthier world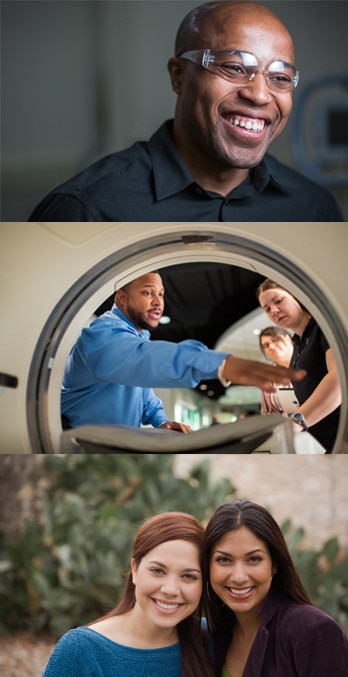 Careers at GE Healthcare
What do you envision for your future? At GE Healthcare, we strive to see life more clearly. Our "healthymagination" vision for the future invites the world to join us on our journey as we continuously develop innovations focused on reducing healthcare costs, increasing access and improving quality and efficiency around the world.
We are an $18 billion unit of General Electric Company (NYSE: GE), employing more than 52,000 people worldwide and serving healthcare professionals in more than 100 countries. We believe in our strategy - and we'd like you to be a part of it. As a global leader, GE can bring together the best in science, technology, business and people to help solve one of the world's toughest challenges and shape a new age of healthcare.
Something remarkable happens when you bring together people who are committed to making a difference - they do!
At work for a healthier world.
We are an equal opportunity employer, offering a great work environment, challenging career opportunities, professional training and competitive compensation.
The Importance of Diversity
Gallery
Male and female biomedical technicians at GE Healthcare.

Male engineer working in lab at GE Healthcare wearing a hat.

male software engineer wearing safety glasses working on machinery at GE Healthcare

Male field service engineer kneeling by medical equipment

man working in Life Sciences lab at GE Healthcare

medical sales team at GE Healthcare looking at iPad

man working on quality regulatory and medical team at GE Healthcare